Ryan Heavner Partners With Triple H Diesel For Salem Speedway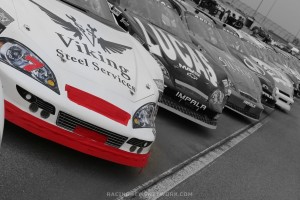 (APRIL 10TH, 2014) Ryan Heavner Racing returns to ARCA Racing Series competition as the series rolls to Salem, Indiana. This great opportunity was made possible by Triple H Diesel, Inc. Heavner will be featured on the Federated Auto Parts 200 starting grid with the #11 on the door and redemption on his mind.
Salem Speedway is an action packed 1/2 mile speedway featuring 33 degrees of support as cars hit the banking. Ryan Heavner Racing and the ARCA Racing Series are set to pack rubber in the crevasses of the pavement on April 27th. 200 laps of door to door action with an eager Ryan Heavner in the field.
Twice previously, Ryan Heavner has unloaded for an ARCA Racing Series event. The North Carolina driver made his debut with the series in 2011, finishing 13th. This will mark his third placement on the ARCA Racing starting grid.