Battling back after crash
At the start of the 2017 racing season Ryan Heavner set a goal for his racing season. That objective was to win the Tri-State Championship. Ryan Heavner Racing constructed a winning combination; Daniel Armstrong and the Speed Clinic.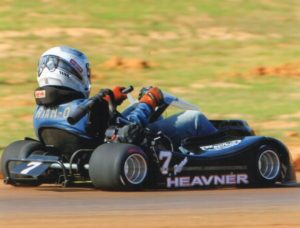 He jumped out of the gate, full speed. Heavner won the opening round of the Tri-State Pro Series. That opener was back in February at the Georgia Karting Komplex.
The second round at Thunder Valley Speedway was a solid points weekend as well. Heavner came out with a 7th and a 5th, two top 10 runs.
However, in round three things went South in a hurry. Heavner rolled his #7 kart while battling at the front of the field. The results of the weekend were disappointing, a DNF and a DNS. Heavner was uninjured but he also dropped anchor on the points sheet in both Super Heavy and Pro Divisions.
Round four, fireworks and all, he rebounded. Heavner returned after a rollover with a clean sweep of the following weekend. Heavner left the Georgia Karting Komplex last weekend with two poles and two wins. Heavner has catapulted himself back up the points chart.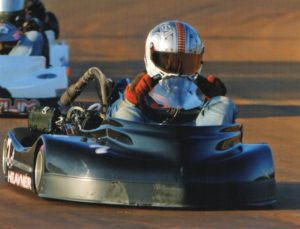 Ryan Heavner would really like to share credit to Daniel Armstrong, the Speed Clinic Power and the Awesome RHR Racing Team. Perhaps the team can pull this Championship off. Only two races remain. Race #5 comes in the Summer. The tour concludes during Thanksgiving weekend.
Ryan Heavner currently leads the points in the Hoosier Racing Series. A new karting series, introduced in 2017. Currently, the North Carolina kart racer also leads the points in the Mid Atlantic as well as NC Dirt Series. The team is at the half-way mark in that series, a lot of racing yet to go.
Who says season starting goals can't be slightly modified at the mid-way point?