Ryan Heavner unloaded for the Big O event two weeks ago. In the throwback weekend, he fielded a throwback kart to his old Hooters Pro Cup scheme.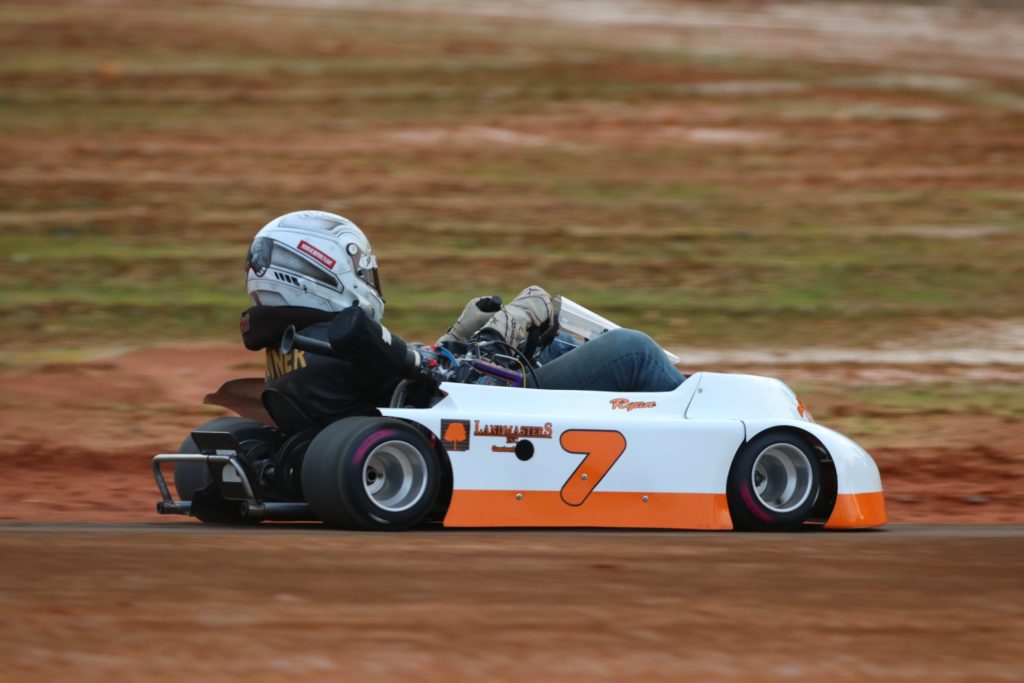 Heavner qualified 9th. Weather rolled into the area and after qualifying the race was declared qualified.
On Sunday, Heaver returned for another round at Patriot Speedway.
With 34 entries, Heavner qualified 3rd and finished 4th in the Stock Heavy Prelude. That was followed by a 6th place qualifying effort and a 7th place run in the Stock Heavy Pro race.
The team is powered by a Gary Freeze Powerplant. Heavner qualified 3rd with a 12.516 while the pole speed was set at 12.535.
Ryan Heavner stayed in the front pack and diced with the leaders while piloting his Premier Chassis. The wrong tire combination put the team on defense late in the race.
The team stated, "With 34 entries, we were pleased with our efforts, but knew we left a little out there to improve on."
Days ago, RHR visited Possom Kingdom in Belton SC. The event is planned as preparation ahead of this weekend's Maxxis Nationals. The team grabbed a pair of 6th place runs in Stock Heavy Prelude and Stock Heavy Pro.
The Maxxis Nationals are next on the list. The famed event will be run at the Iron City Motorsports Complex in Blacksburg, SC. The events is scheduled for October 17-18.